During the first lockdown, seven year old Bradley decided to raise money for a charity that helps babies and children and luckily for us, he chose Little Village!
He told his family he'd like to run a marathon over 7 days but incredibly, he managed to complete the full marathon distance (42.95km) in just 5 hours, 32 minutes over the course of 4 days!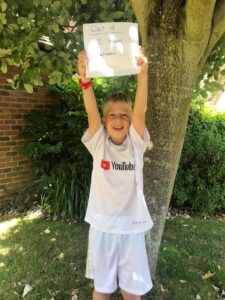 To say we were impressed is an understatement. Thank you Bradley, you're one amazing boy.