About us
Little Village supports families with babies and children under five living in poverty across London.  We run a baby bank network, collecting, sorting and passing on pre-loved clothes and equipment.  Parents are also supported by our dedicated signposting and guidance team, who offer advice and links to other services. In addition, we work with families to share their stories and campaign to fix the systems that trap them in poverty. 
We are based in London, with hubs in Camden, Wandsworth, Brent, Hackney and Hounslow.
Since we launched in 2016, Little Village has supported more than 24,000 children under 5.
Our values of love, solidarity, thriving and sustainability underpin everything we do.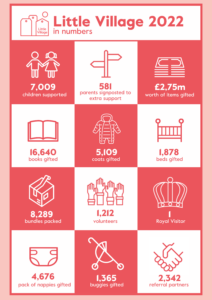 Little Village: How We Work
Our vision
Our vision is of thriving communities where families share their pre-loved kit and every child under five has the start in life they deserve.

Our mission:
We have three;
To ensure families on low incomes with children under five have the support and essentials they need
To work together with parents to fix the systems that trap families in poverty
To inspire families to both choose and share pre-loved children's clothes and kit
What we do
We collect great-quality donations – everything from beds and buggies to toys and toiletries- for babies and children up to the age of 5, and gift them to local families who are dealing with challenging circumstances like homelessness, unemployment, low wages and domestic violence. Our focus on pre-loved means we promote the circular economy – in 2022 alone we prevented £2.75m worth of items going to landfill – and aim to take the stigma away from reuse of children's items.
Families are referred to us via a network of over 2,300 professionals from more than 500 organisations, such as midwives, social workers and children's centres.
Families can choose to either come to their nearest hub to 'shop' for the items they need or we can do a phone consultation and deliver items directly to families' homes.
Who we are
Little Village is a registered charity that operates across London.
Our dedicated staff are supported by a network of over 1,200 incredible volunteers. Our volunteers are at the heart of everything we do, and without them we simply wouldn't exist. They're an amazing group of people who help us do everything from sorting donations, to delivering bundles to families, to phoning parents to check in on them.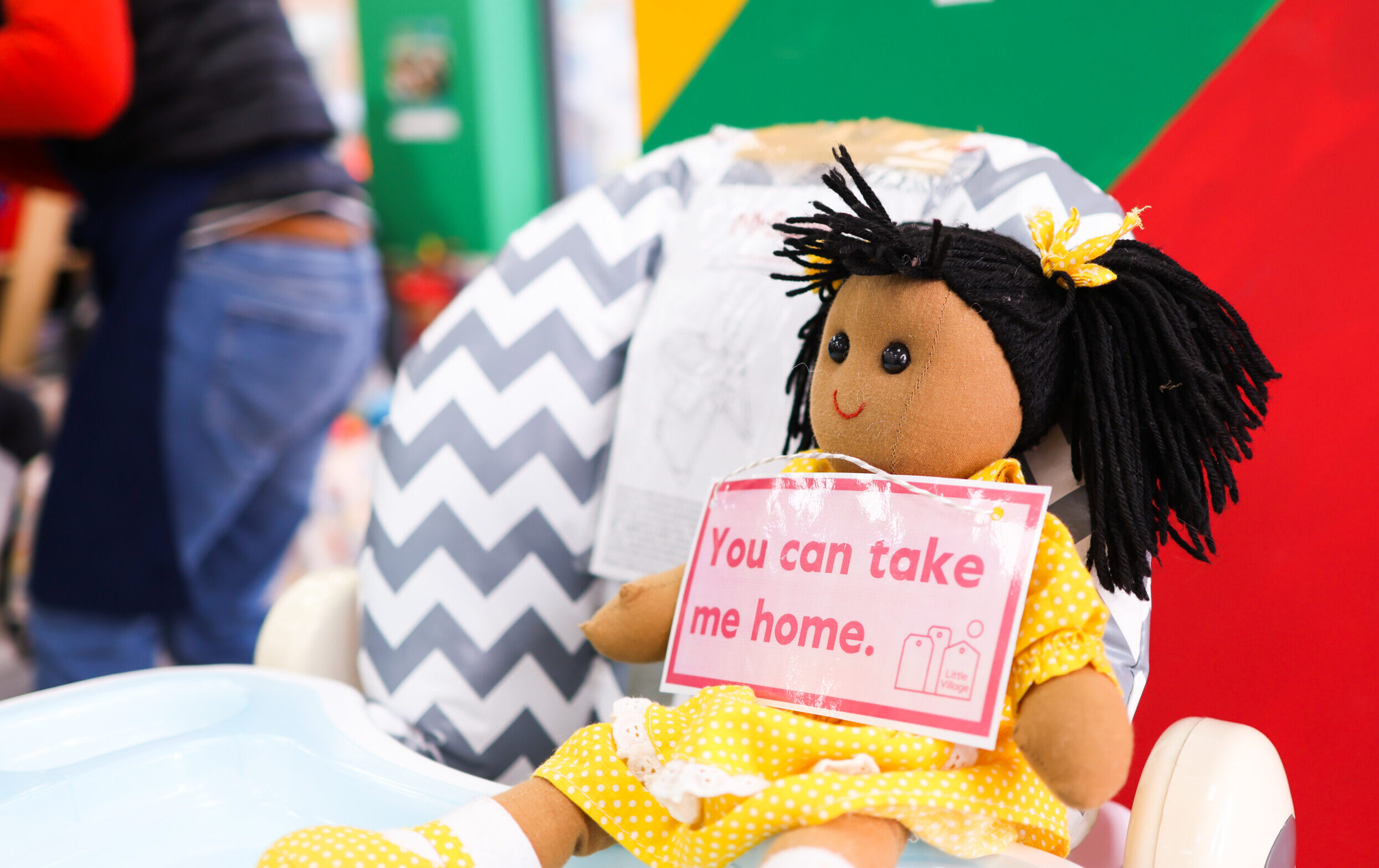 Meet the team